Enjoy the ultimate in relaxation at our Elite Spa & Wellness Milan Malpensa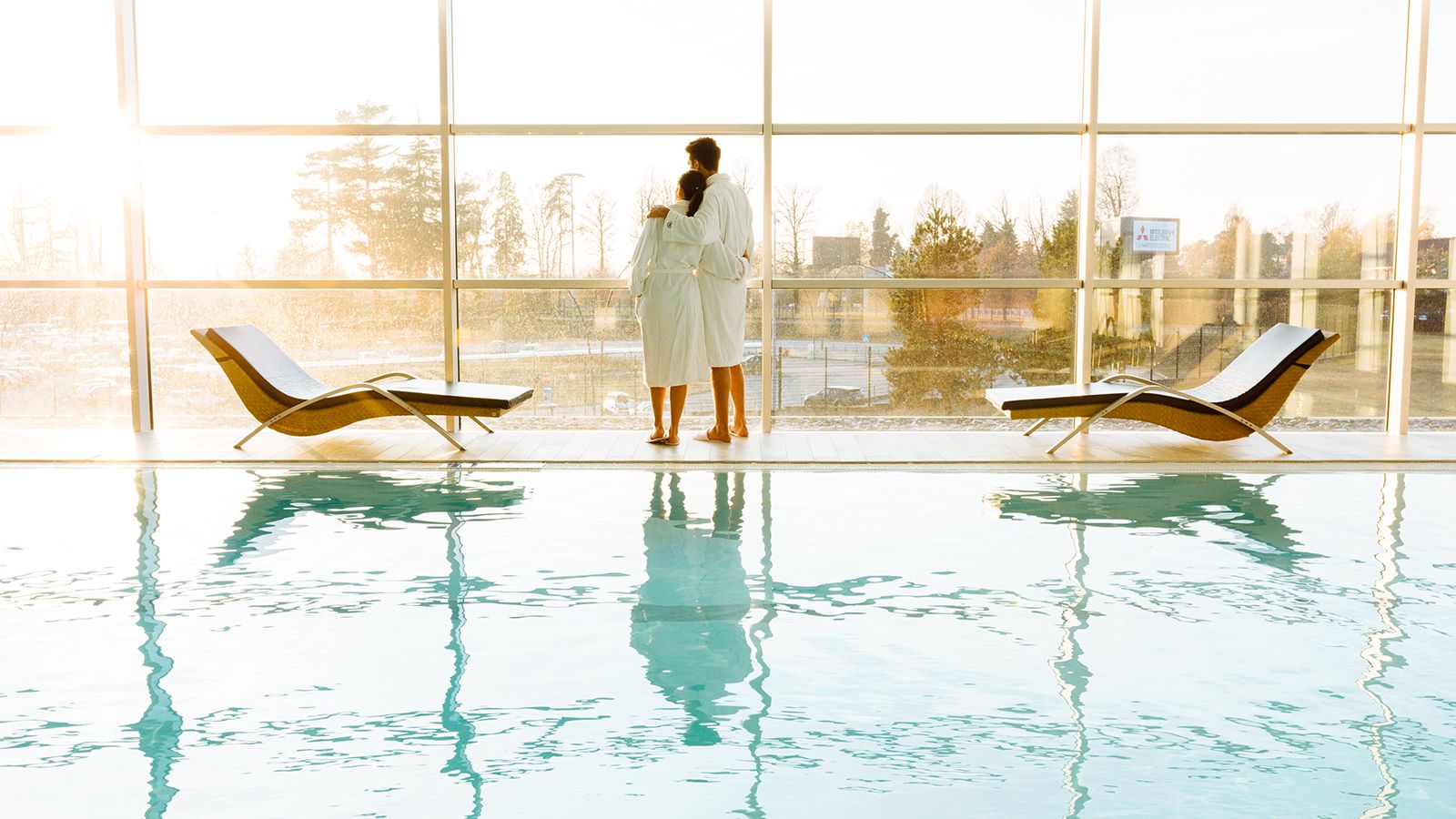 A heaven of wellness
We have created an area of about 850 square meters, dedicated to your beauty and wellness in order to promote well-being and inner tranquility. Enjoy the ultimate in relaxation at our Elite Spa & Wellness Milan Malpensa, where certified therapists will help you renew mind, body and spirit with different treatments.
Choose what fits you most
Take a look and choose your favorite Spa Moments:
Hammam
Spa Treatments
Beauty Treatments
Exclusive Treatments
Massage
What you need to know:

Reservations
Schedule your appointments in advance to ensure your preferred treatment or therapist is available. Bookings made on the day of service and walk-in appointments are always welcome, based upon availability. All reservations must be secured with a major credit card and telephone number.

Take time
Take yourself time to enjoy the steam, sauna or swimming pool prior to your treatments. This will relax and warm the muscles and will increase the therapeutic benefits of treatments themselves. We suggest arriving 30-60 minutes prior to your first treatment. Respect yourself and others by turning off communication devices prior to entering the spa, locker rooms, fitness and treatment areas.

Cancellation Policy
24-hours' notice is required for changes or cancellations in order to avoid full payment. Arriving late for a treatment you reduce the length of your treatment, with full charges applied.

Dress Code
It is usual to wear just the bathrobe and slippers provided in your personal locker. You will be given the opportunity to disrobe and cover yourself in privacy. Throughout your treatments, your body will be covered by towels. At no time during your treatment will you be fully exposed.
We look forward to welcoming you to the Elite Spa & Wellness Milan Malpensa during our opening hours, daily form 8.30 am to 10.30 pm.

Phone: +39 02 23351 // +39 02 23352500 // +39 3371054789
Fax: +390223353536
Email:
Entrance

External guests: 20 € ( Spa, Wet Zone and Sheraton Gym )
Internal guests: 10 € + Wet Zone access

Pool entrance complimentary only for hotel guests