Il Canneto Restaurant
a chic and modern place
Wandering into the Il Canneto Restaurant at the Sheraton Malpensa Hotel, you enter a chic and trendy atmosphere. An eye catcher is the 6-meter-high crystal glass Wine Tower in the centre of the restaurant, filled with extraordinary wines from all over the world. A place where you can relax and really make the most of your time, alone with colleagues, friends and family.
The Executive Chef Pasquale Dambrosio will impress you with his culinary creations and innovative approach to cuisine. He strongly believes that cooking is a fundamentally dynamic art. His ideas and creativity turn Il Canneto's menu into an always changing and mouth-watering surprise.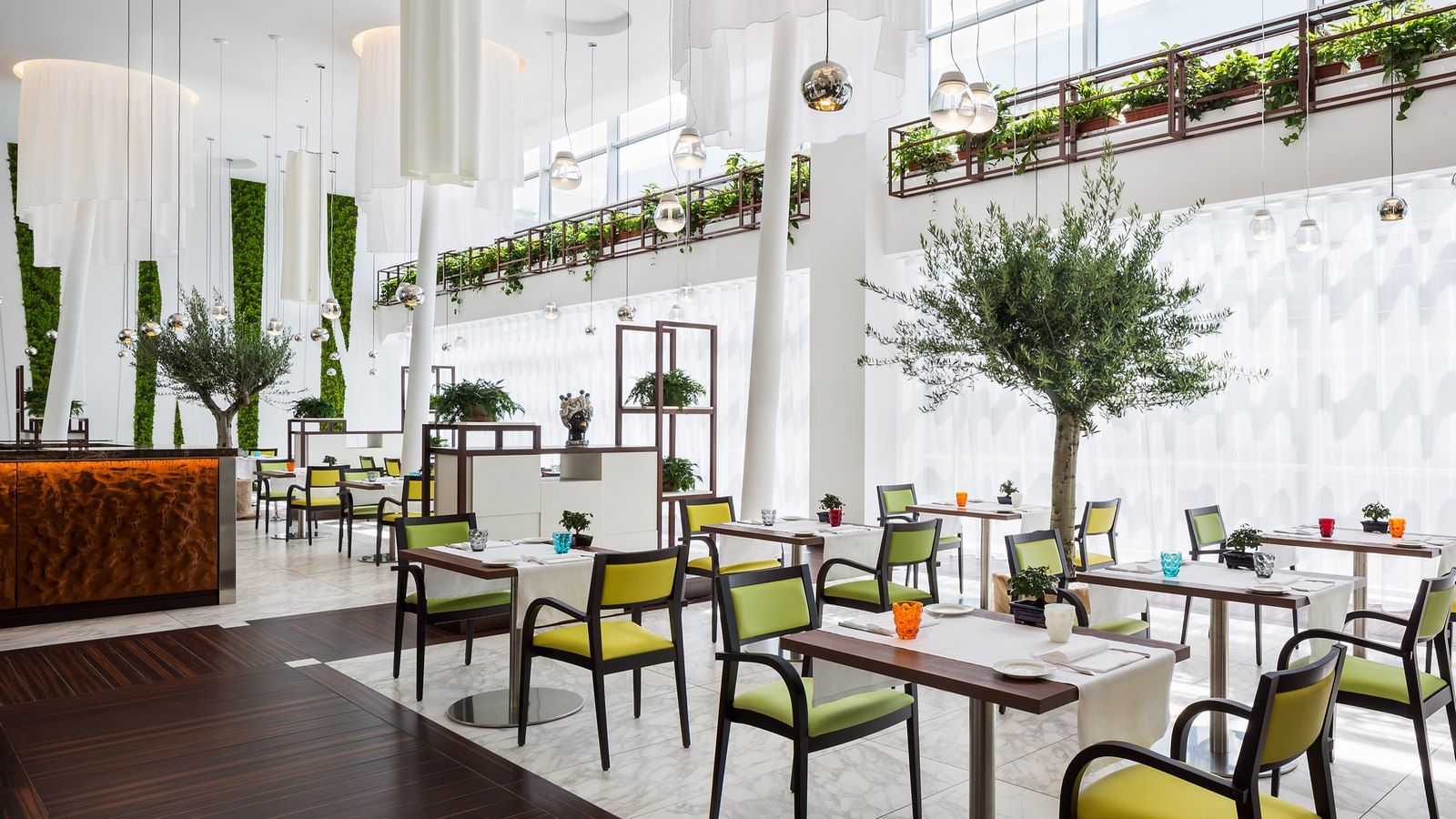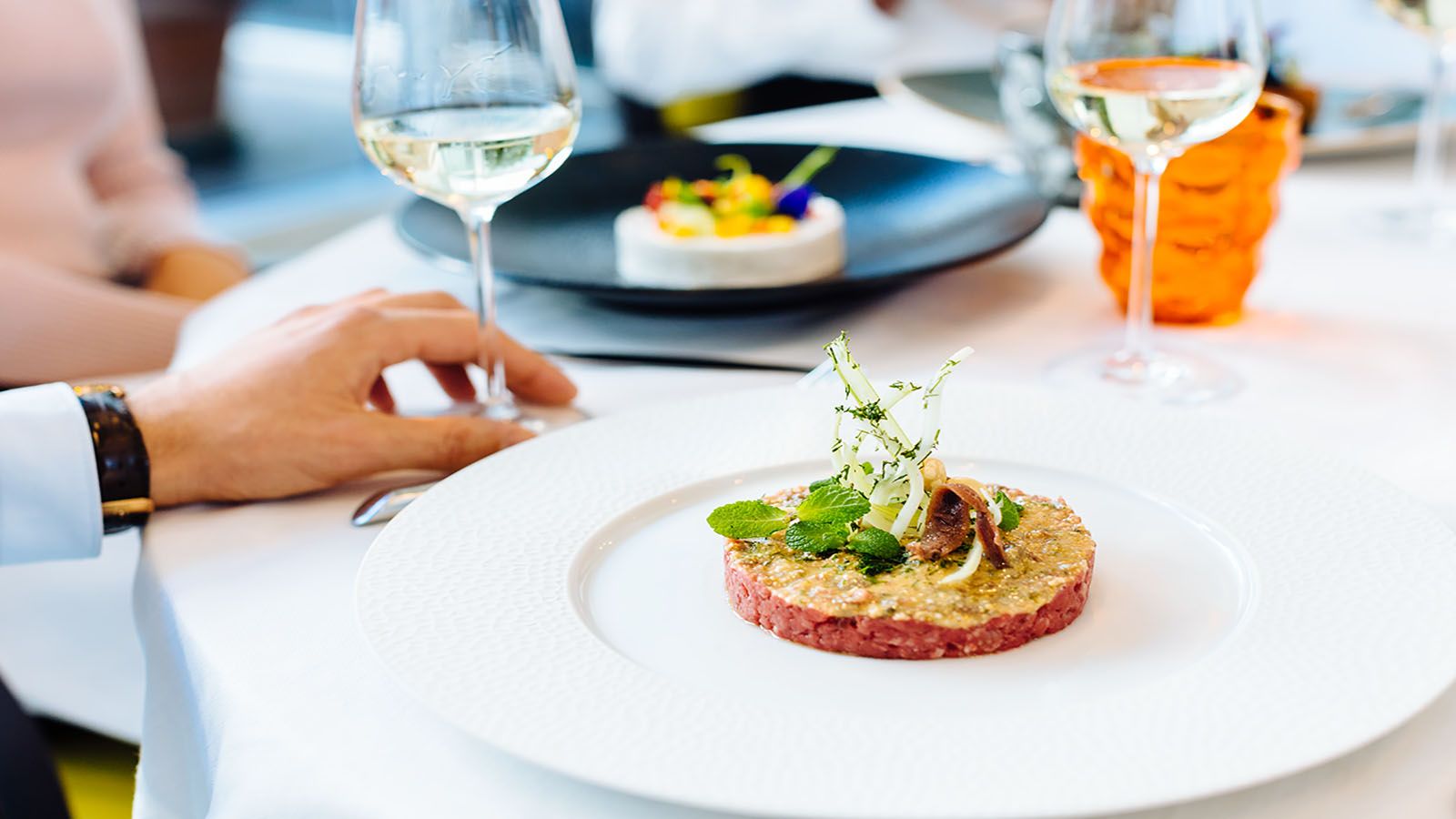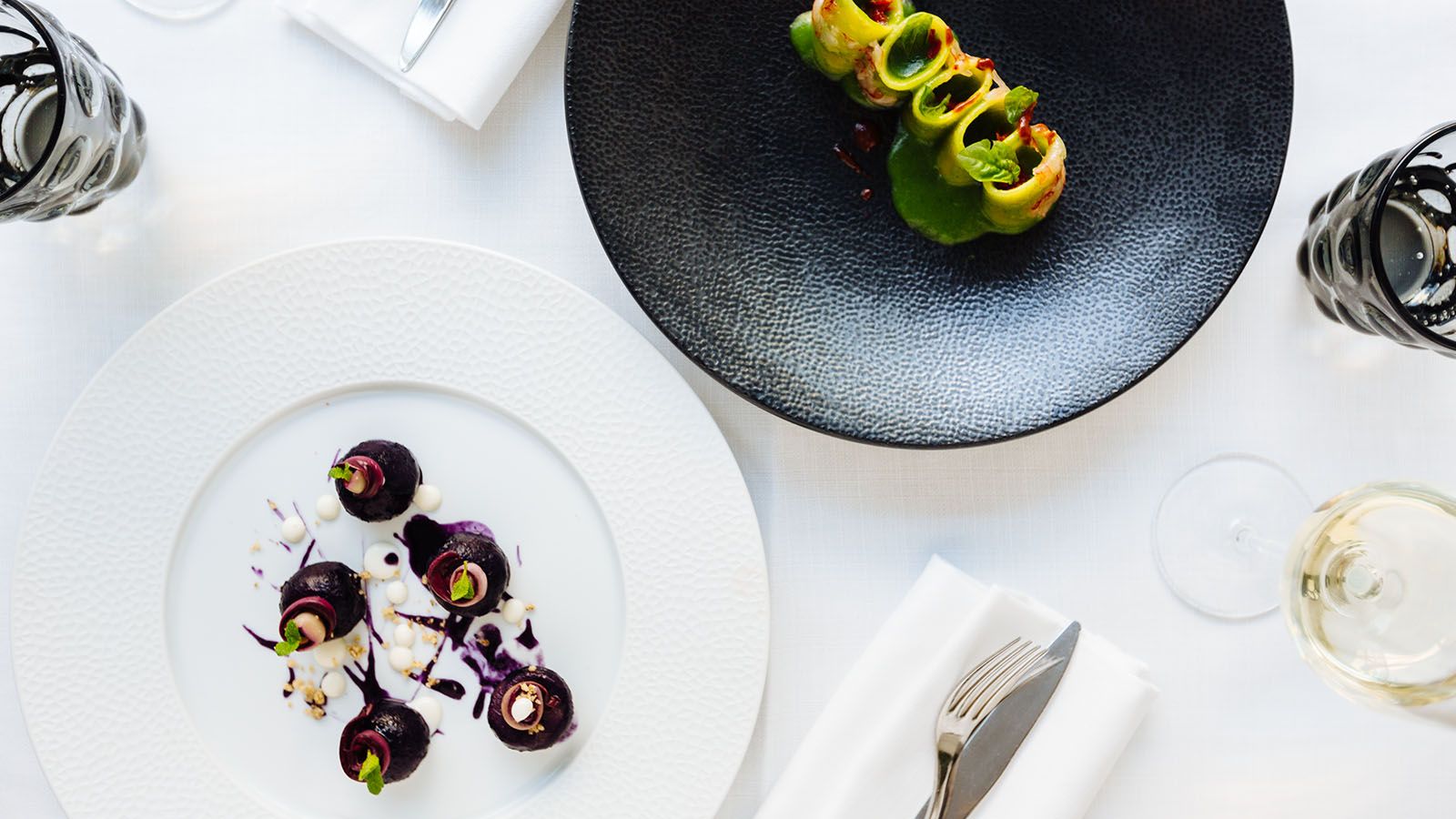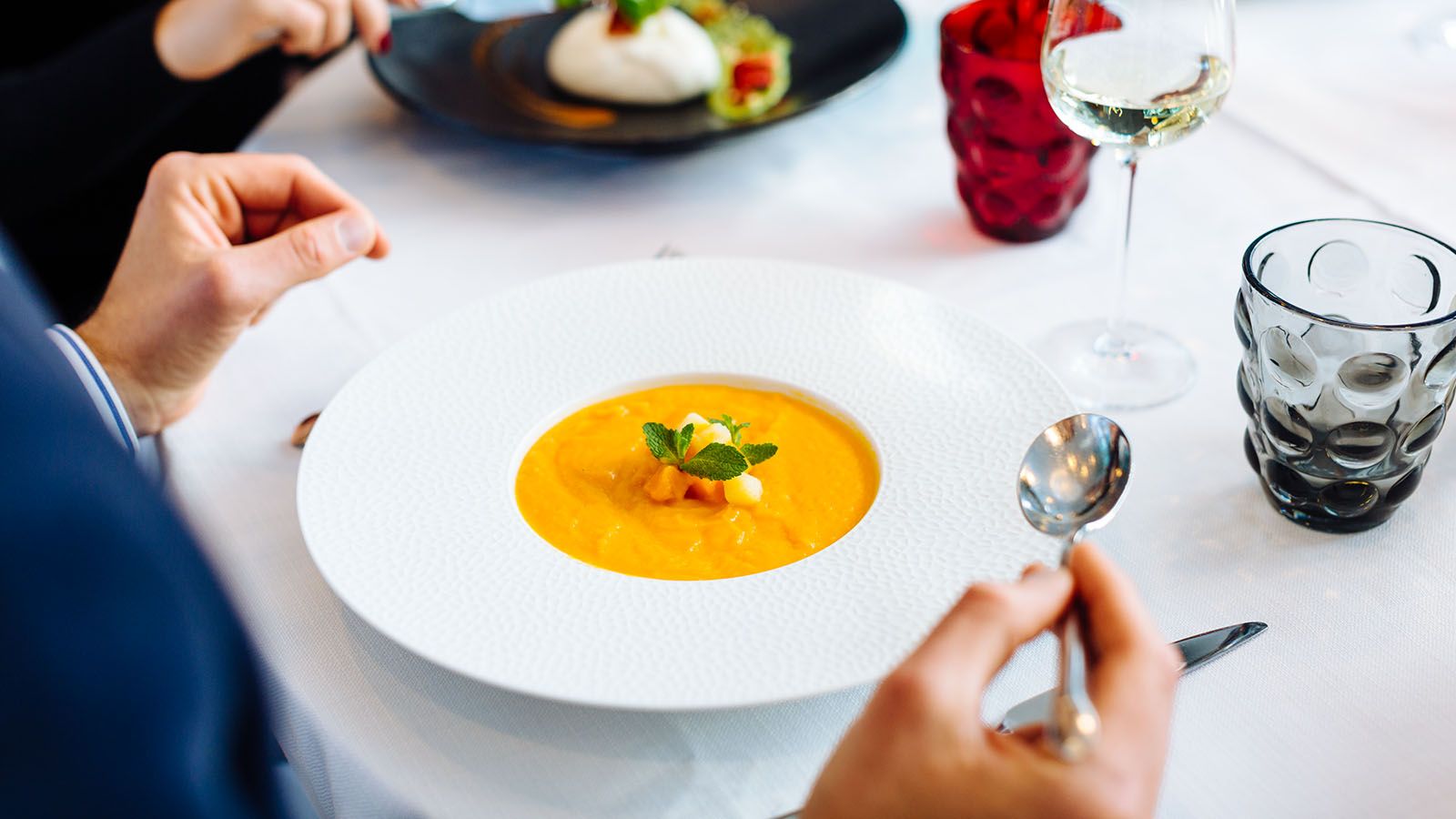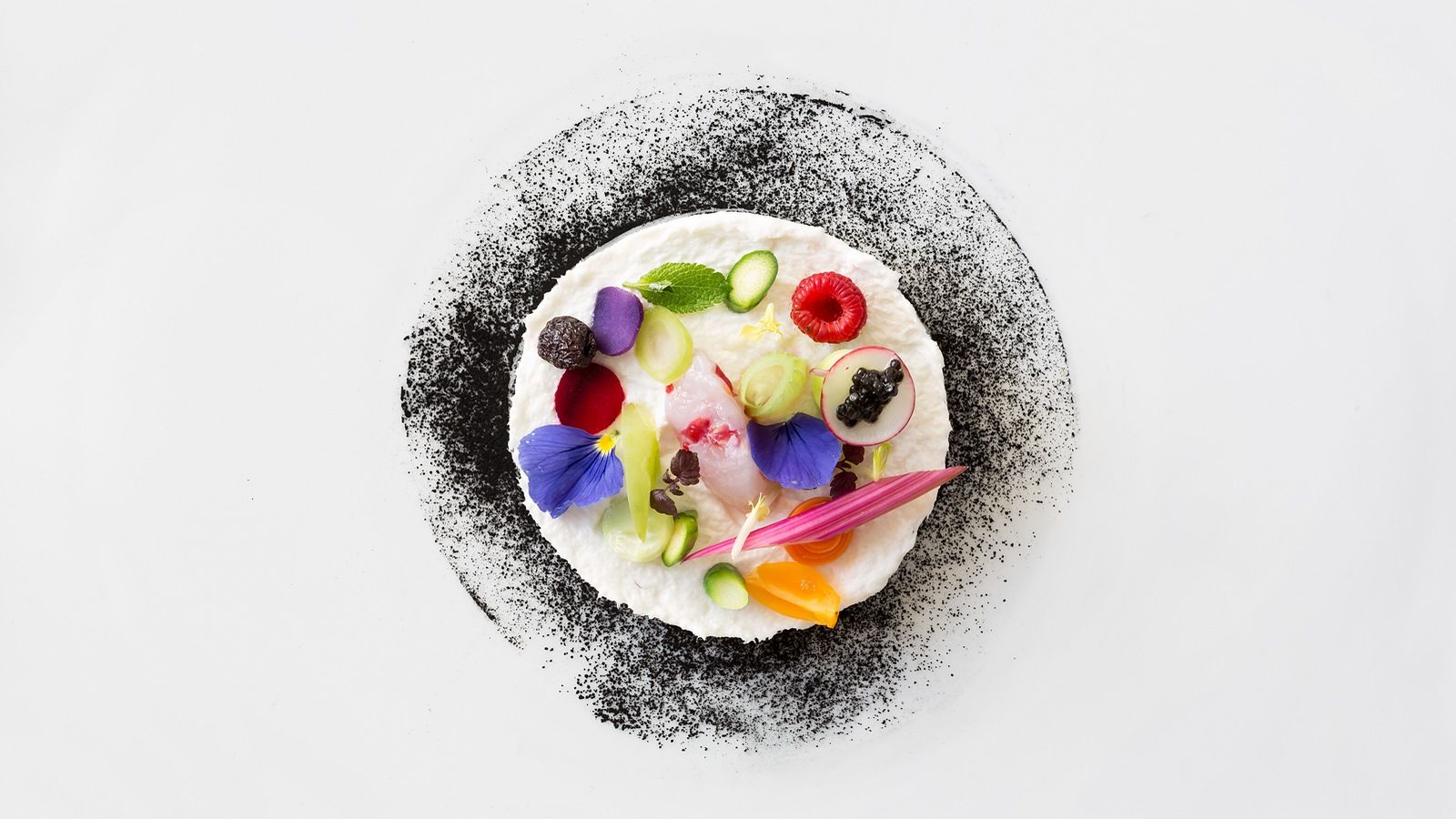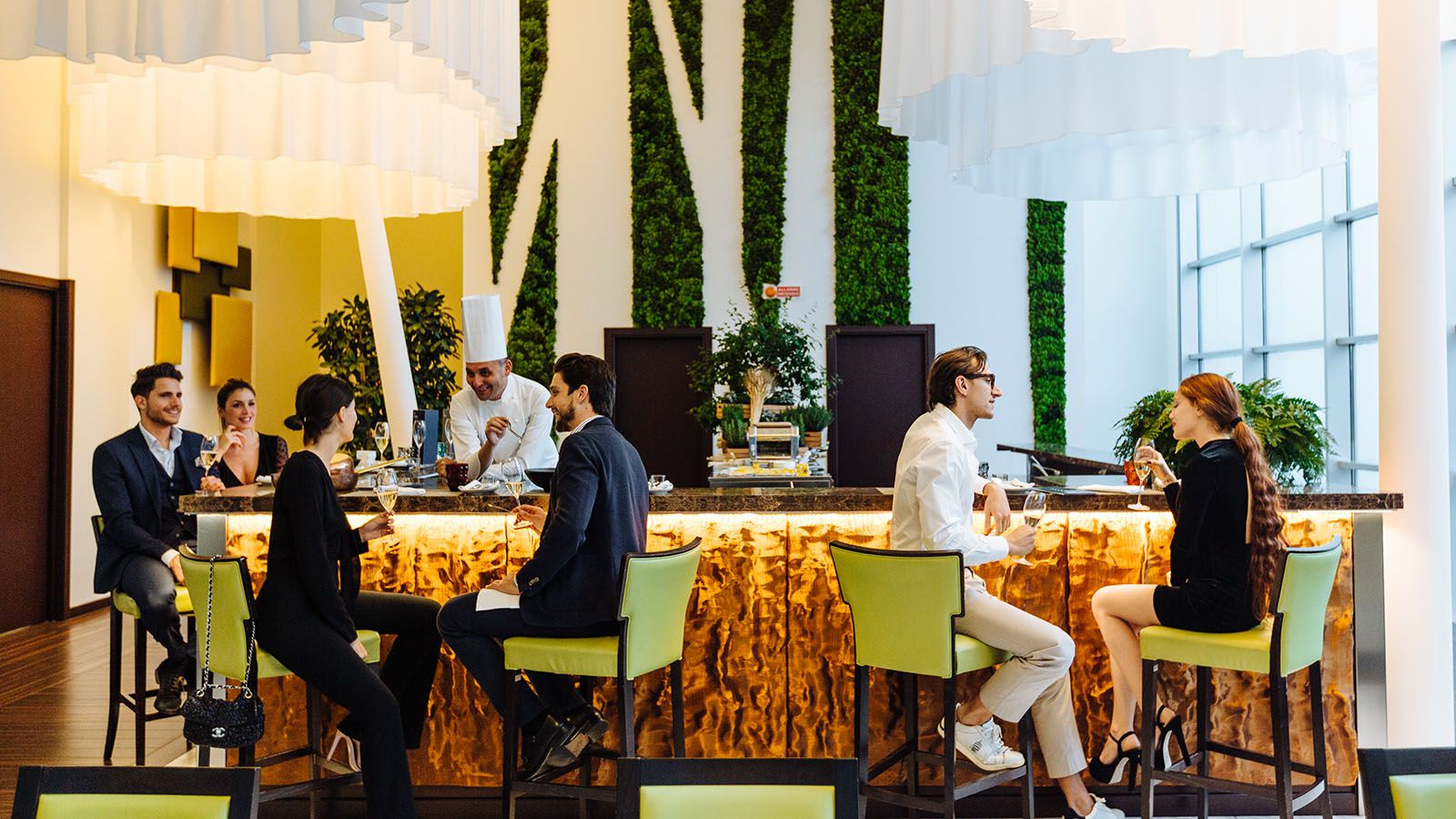 The breakfast at Il Canneto Restaurant is a feast for the eyes, featuring colourful, healthy and satisfying choices from homemade pastry, to gluten-free treats. If you are rushing between connection flights or looking for a place to meet, Il Canneto presents the Flying Lunch at Euro 16.
Learn more about Il Canneto Restaurant »
Reserve your table now »
Opening Hours
Breakfast | 6 am - 10 am
Lunch | 12 pm - 2.30 pm
Dinner | 7 pm - 11 pm
Oilloco
Simple dinner pleasures
As an ancient dialectical expression that defines simplicity in presenting it-self, Oillloco is a new vibrant and genuine experience at "Il Canneto" restaurant.
An "Oillloco Dinner" will give guests a simple and traditional dinner experience, mixing all the different ingredients from the heart to a healthy and traditional approach to preparation and presentation.
From 19:00 to 22:30 our Chef will create for our guests "Pasta fresca" dishes, stuffed, cooked and served ready to taste.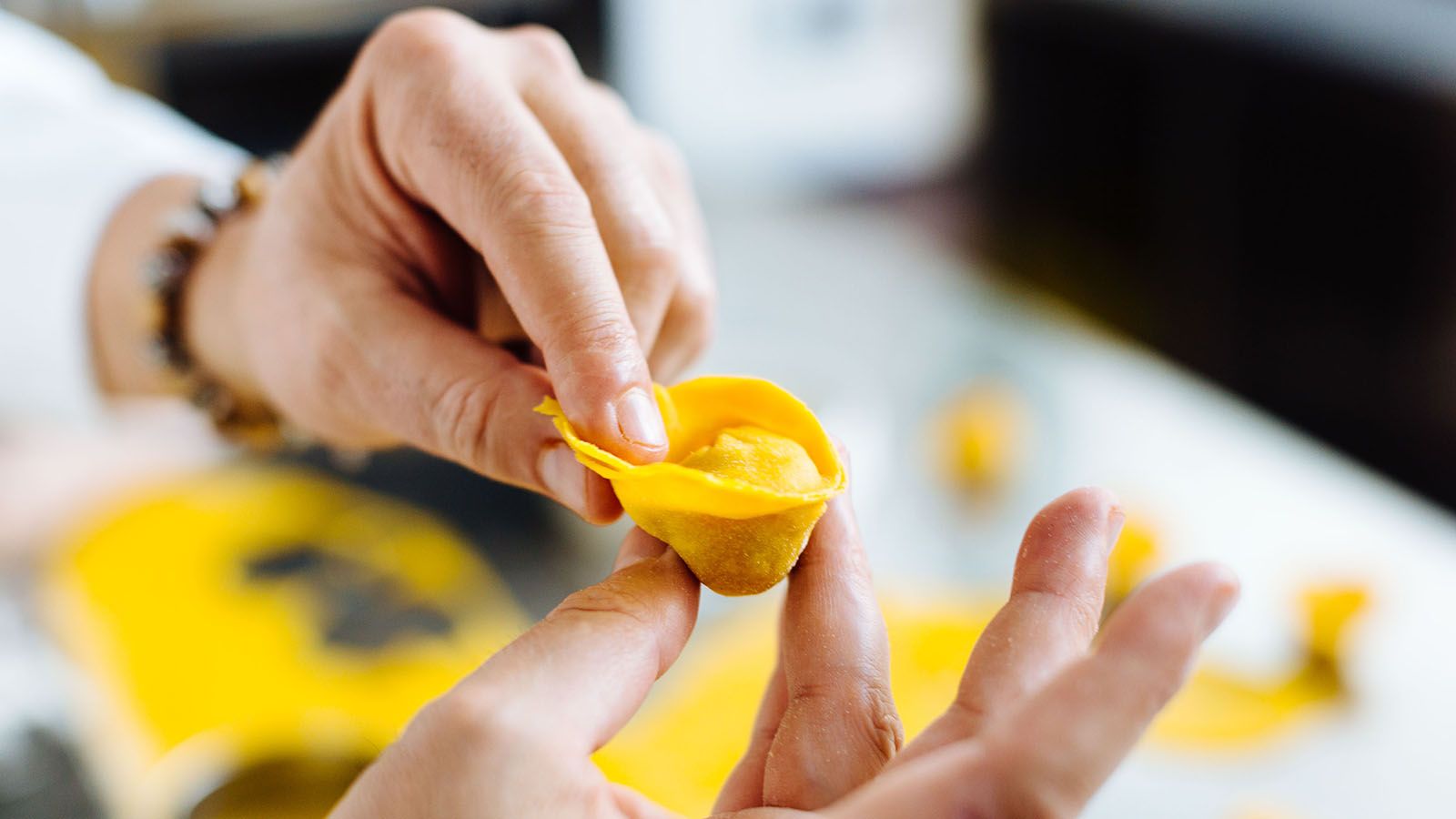 SPG® Benefits
Restaurants & Bars Programme
Delicious now has a new meaning: dine with us as a Starwood Preferred Guest® member and earn Starpoints. Plus, dig in to exclusive member-only savings of 10% at Il Canneto Restaurant and up to 30% at over 1000 restaurants and bars worldwide.
Not an SPG member yet? Enroll directly with us or join now online »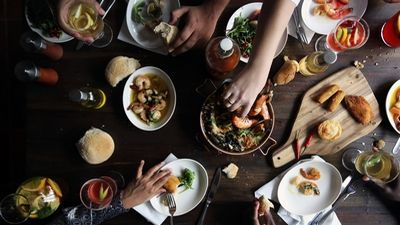 Redeem your Starpoints®
at Il Canneto Restaurant
At Il Canneto Restaurant you can now redeem your Starpoints for culinary experiences. Or even earn additional Starpoints® with our special Bonus Starpoints® offers.
Get inspired and discover our menus to start redeeming now.